About Jumpem, LLC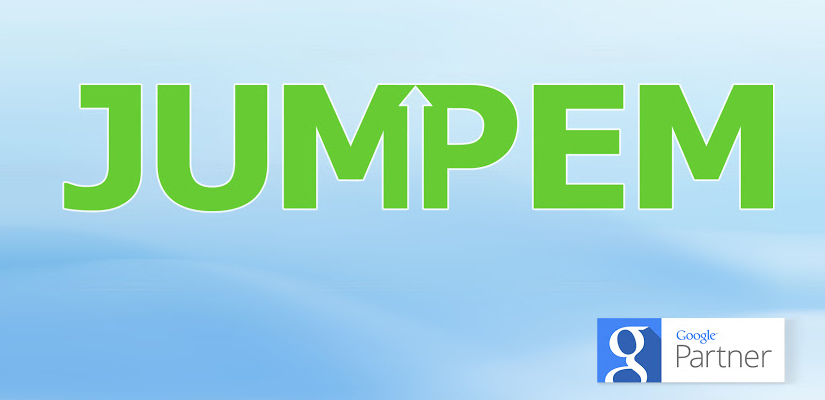 Jumpem is your one-stop Internet marketing, web design, and web development agency. We offer only the best quality services, utilizing Google products to maximize your website's efficiency. With some of the industry's most talented individuals, Jumpem ensures outstanding results for our clients every time.
Trusted by Google, Jumpem's services are guaranteed to be unmatched. Our "Google Partner" badge represents that Google recognizes Jumpem as a "healthy business with happy customers". That being said, our marketing strategies and outstanding web design capabilities are what generate the results that truly maximize your return on investment. From Google Shopping feeds and pay-per-click ads to top five rankings in Google searches and cutting-edge social media marketing methods, the Jumpem team is qualified to build you a complete Internet marketing strategy that will heighten your conversion rate.
Behind every successful business is a team of dedicated and skillful individuals. Jumpem's talented team consists of award-winning web designers, Google AdWords Certified professionals, certified application web developers, Google Analytics Certified consultants, conversion specialists, qualified social media marketing experts, and some of the most brilliant minds in search engine optimization. Beyond their knowledge, the Jumpem team showcases an unparalleled amount of passion for their work and commitment to their clients. This combination of talented and devoted individuals makes for the successful Jumpem team.
If you are seeking to market your product or service online in hopes of creating a high conversion rate, Jumpem is the right Internet marketing agency for you. We take pride in our guaranteed success rate, superior staff, and state-of-the-art tools and strategies. This is what distinguishes Jumpem from other Internet marketing and web design companies.