ECommerce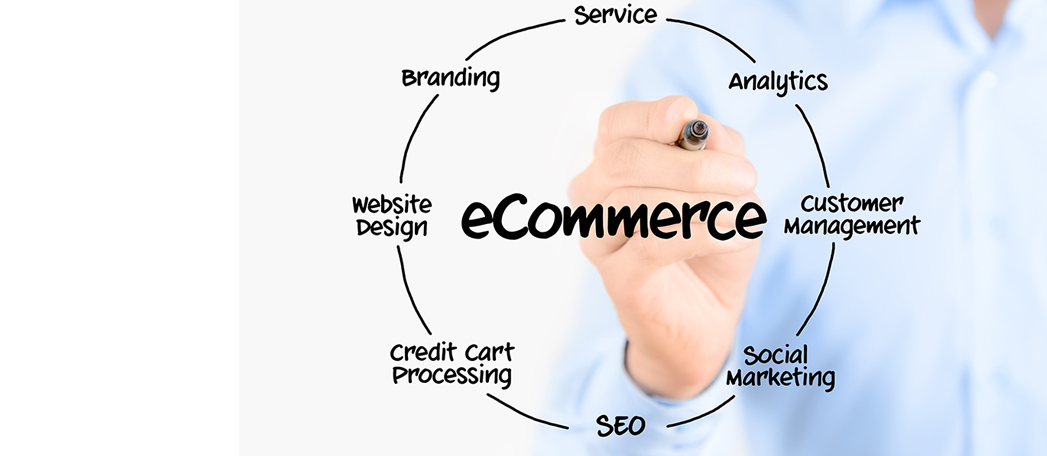 What is eCommerce
Although there is no guarantee of success in business, in the world of eCommerce, web traffic is essential, and this is what Jumpem is dedicated to providing your business. We have the experience and skill to analyze your company's product and website, and then create the eCommerce solutions that will be the most effective for your particular product and business niche. The following are only a sample of the services we can provide for your business in helping with your business' eCommerce.
Website analysis
We can provide an analysis of your website to determine how optimized it is for search engines. This is the first step in search engine optimization and an important one. Before attempting to drive quality traffic to your site, your web page must be search engine friendly and optimized in such a way as to make it easy for search engine to index the website.
Search Engine Optimization
This has become fundamental in Internet marketing and must be done as a part of any plan for a successful business online. We understand and can implement the latest techniques to give your website the greatest probability for a high ranking in search engine results for all of the words and phrases that relate best to the product or service you are selling. We can also provide an in-depth analysis of the best words and phrases to be used for your website. Using a variety of methods, we can implement an SEO strategy that will provide search engines with the incentives to give your website the priority needed for high search result placement.
Website Maintenance
SEO is not something that is done once and then considered done; it is an ongoing process. Search engines are constantly changing their algorithms to determine which websites get priorities over others, and Jumpem is always on the leading edge with adjustments needed for your website to respond to changes in search engine algorithms.
Website Design for Mobile Devices
Your website may look great on a desktop or laptop computer, but people are flocking to mobile devices that have smaller screens. They are getting much of their information from the Internet on these devices and making decisions about the products and services they want to purchase. With some products, they are even buying online with their mobile devices. Mobile devices such as smartphones and tablets have smaller screens, so a website that may look fine on the larger, traditional size computer screen, may display poorly on a mobile device. We have the knowledge and skill to make sure your website is optimized for display on all of the popular mobile devices in use today. In addition, we can make sure that your website functions well with these devices as well as providing a good display to the user.
Mobile Marketing
Because so many people are using mobile devices for the Internet, marketing to users of mobile devices has become important to many businesses. Mobile marketing on the Internet can take many forms, and we are familiar with all of them. We can help with advertising on social media sites that are popular with mobile device users. Another example is the use of text messaging directly to your target audience that announces a special limited time offer or discount. We can help your business with a mobile advertising campaign that is optimized for your product.
Social Media integration
Social media is a huge part of the Internet use today, and to not participate in it is to ignore a significant aspect of online marketing. We can analyze your business and help you decide which social media sites are best for your company's product or service.
Social integration does not begin and end with Facebook and Twitter. We also will look at all of the popular social media sites to determine how well your business will fit with them. If there is a strong possibility that your company will benefit by integrating with these sites, we will formulate a strategy for doing so and implement this strategy. Other social media sites include but are not limited to LinkedIn, Google Plus+, Pinterest, Tumblr, Instagram and Flickr.
Google Analytics
Whether it is Google analytics or another web analytics program, we can help integrate the program with your site, so you can follow the progress your website is making with traffic flow. A good analytics program is valuable to a website owner, but it must be set up correctly and be used properly to best understand the data that is being collected.
Google Adwords
This is a powerful method for Internet marketing, but can be difficult to implement in the hands of an amateur. It seems simple to use and many people attempt it themselves, but many people lose their advertising dollars quickly as well. Although you don't pay Google any money unless your advertisement is clicked on, the trick is getting only those interested in your product to click on the advertisements, and then buying your product. This is how you can determine the success of an Adword campaign. We have the experience to know how best to analyze your products and determine the optimal words to use in an Adword campaign as well as how best to create the advertisement. We also monitor a campaign and can make necessary adjustments as the campaign proceeds.
Sales conversions
Every aspect of Internet marketing is aimed at bringing increased quality traffic to your website, but no matter how good the traffic is, the final step is converting this traffic into sales. Once you have more and better traffic arriving at your website, we can provide expert consultation on how best to convert this traffic to sales.
Why You Should Choose Jumpem
Jumpem can provide comprehensive ecommerce solutions for your company, and we can provide it in a scalable fashion. Step-by-step, we can provide you with the service you need for your eCommerce business today and in the future. Contact us today, so we can consult with you about your immediate requirements and future needs by calling one of our representatives today at 1(800) 293-5867.