Website Design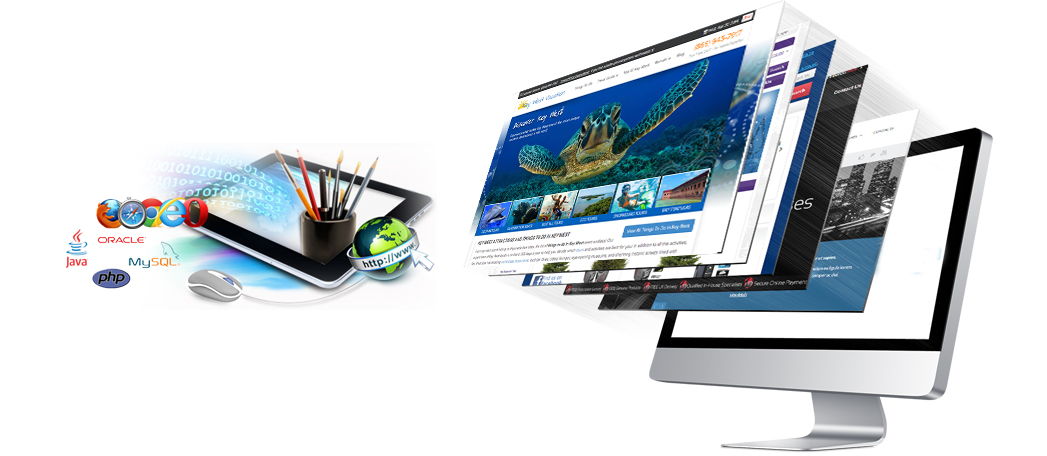 Website Design Done Right!
Do you want the most Asthetic website? Do you prefer the top Converting website? Or do you want the highest Trafficked website?
How about all three?
Most companies design websites based on what they feel is most attractive aesthetically. To them web design it is purely artistic. At Jumpem we believe web design is part art and part science. Aesthetics are extremely important, but when you add the science of conversion optimization and Search Engine Optimization, your business will thrive!
Our ACT-ive approach to web design is time tested and focuses on converting prospective customers into buyers. Within our design process you can fully involved or allow us to deliver your project with minimal effort from your staff. Either way, our creative team will make your company more alluring to prospective clients.
The role of web design and an online presence is crucial in today's business success. In an October 2013 Gallup poll, a staggering 98% of adults between ages 30-49 said they used the internet. In another survey, 97% of respondents said they now use search and social media to find local services or products. We strongly believe that good web design can be the difference of your business making it or breaking it, and we want to help you and your business maximizes its online potential.
Why The Design Is Important
In the internet era, your companies website is its facade and usually the first chance to reach a consumer. Studies show that 75 percent of people judge the credibility of a business based on its web design alone, making this first impression extremely important. Considering credibility is directly related to whether a person will make a purchase or leave to shop your competitor's this can't be overlooked.
Every website that we create has a direct impact on a business' bottom line and we design with this in mind. Our conversion design techniques will give you an edge over your competition and ensure every potential customer turns into a paying customer. After all, what good is a online presence if it doesn't produce sales?
Another emphasis we put on our web design projects is ensuring every site is search engine optimized. In order for a website to be successful, it must be visually appealing, convert customers, and must be found. Our web site design process sticks to Google's Web Performance Best Practices and we only use white hat techniques.
Some Steps in the Web Design Process:
1.) The first step is to get to know you and your vision for your business. We will discuss goals, options, and possibilities to suit your budget.
2.) We then start the design process and can deliver creative mockups.
3.) We will discuss and implement any design changes you request.
4.) Now for the fun stuff: Coding. This can be a time-consuming job, but we have the most efficient in the business! Our code is fully optimized meaning your website will load quicker, and will work for any type of operating system, browser, and platform.
5.) One of the last steps our team does is go through every page is optimized to it's best standard.
6.) Before launch, we implement any redirects, tracking codes, Webmaster tools, and any other necessities.
Every website design or redesign is different, so understand the 6 steps above are only a small fraction and may or may not be all inclusive. Our goal is to deliver the highest quality website using the most up to date technologies.
For more information on our Web Design Rates, please call us today at 1 (800) 293 5867.